Oppo Launches New Ai Series In Nigeria: A Review Of Oppo A93 Smartphone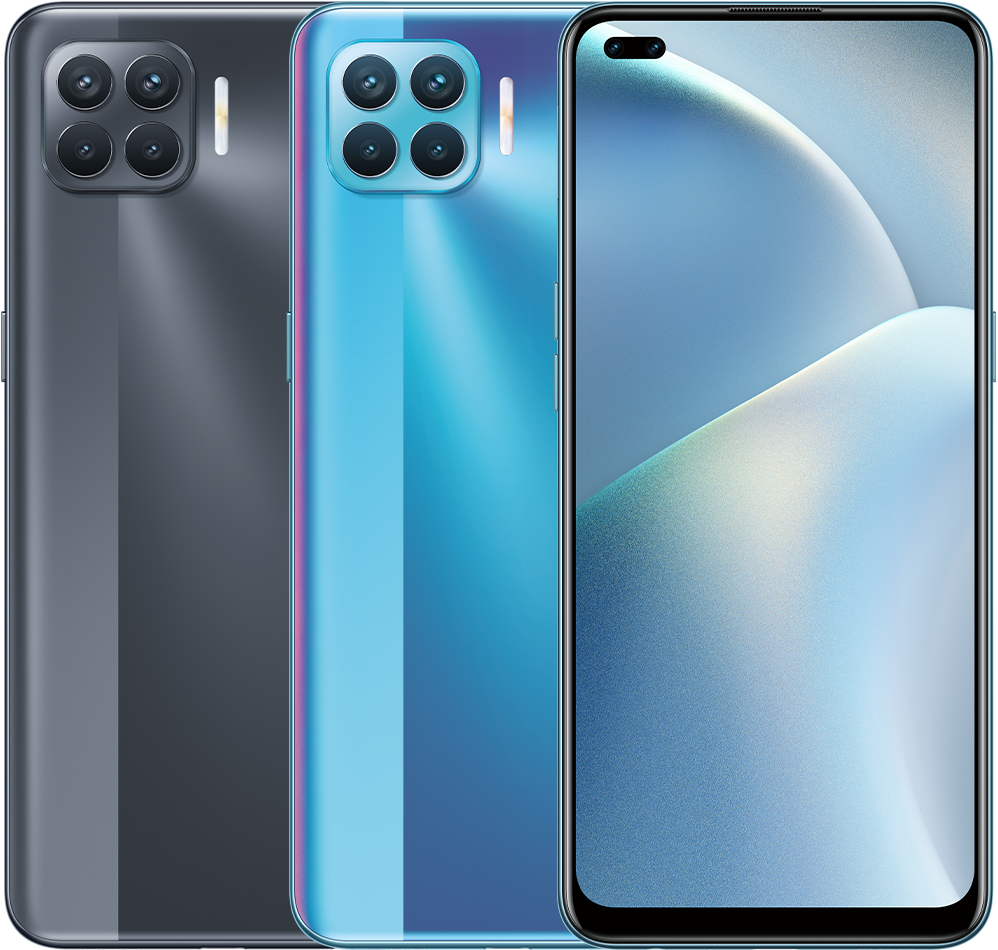 Oppo, the smartphone industry has taken the jump to launch a new AI series in Nigeria. This has been named the OPPO A93.
Records have it that the A93 uses a stylish technology "OI", which brings uniqueness to your style. The extremely charming sleek body is the need of the hour.
The promising camera's that come with this new technology is sure to make your life more enjoyable and relaxing. With the new OPPO, A series all the AI photo features are bagged, and this time with a mind-blowing ultra-modern design.
Related: Farmcenta launches Centavesting investment platform
Features of Oppo A93 Smartphone
The A93 has gloried in the following features, a super AMOLED high tech screen measuring 6.43 inches, 8GB RAM and a 128GB space for storage-stretchable to 512GB, a 108 megapixel providing the clear image, fingerprint technology, a sleek design of 7.48mm, six portrait cameras of 48+8+2+2 megapixels rear camera and 16+2 megapixel front cameras.
OPPO A93 has a slow-motion option and 4k video shooting and stabilization lenses. It is reinforced with a battery capacity of 4000 mAh together with a fast charge of 18w. Other components include the " media tek helio p95″ and it running suitably on an Android 10 Color OS 7.2.
Nengi Akinola, the OPPO Marketing Manager Nigeria has said: "A-Series has been built so that the trendsetting generation can attain a quality smartphone that suits both their life and personal fashion, and with a glossy design that you won't be afraid to flaunt outdoors".
The OPPO A93 series has been built with high-quality screens that you to see and enjoy every inch of graphic as you use the product. The screens are built with the rare "AMOLED Punch holes". This allows you to enjoy playing games on the gadget.
In other not to hold your life back, the OPPO A93 smartphone has been packed with high charging qualities to keep you on the go.
OPPO A93 has brought in the Shiny Matte, this was enjoyed in the last Oppo technologies, only that the OPPO A93 has come up with an enhancement. Not only is the OPPO A93 endearing to the eyes and relaxing to touch, but the new optical coating was also used on it increasing from the normal 250 nanometers to 400nanometers. This will help in increasing the light refraction and enriching the colors.
It has been revealed that the OPPO A93 will be coming in 3 colors; the magic blue the matte black and the metallic white.
The OPPO A93 has the qualities which you take photos like a professional. The gadget has an easy to use portrait photography and video stabilization feature.
OPPO A93 has an amazing front camera that allows you to flaunt t beautiful clear selfies on social media. These cameras are so enhanced to give you HD qualities.
The portrait Ai also allows you to take landscape pictures in its natural form. It can mute the background in black and white while enhancing the quality of the focused image in a natural form.
With Oppo A93 smartphone, all your best moments are captured in a clear form. Its high portrait capacity preserves your beauty in a natural form as well as still maintaining your facial curves and details. These details are fully represented and can be reconstructed if you wish.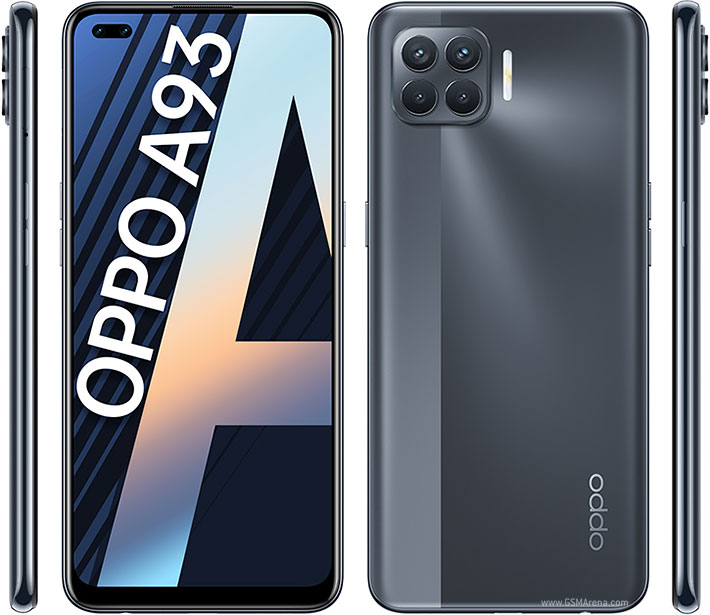 The portrait cameras are built in such a way that they can recognize existing makeups such as your eyeshadows and lipstick and show a perfect customized effect. The OPPO A93 suits your beauty needs 100 percent.
Beautification features that are tailored to local user beauty preferences and automatically detect existing makeup such as lipstick, then show customized effects.
In places with low light, the OPPO A93 smartphone combines the bokeh effect and inbuilt algorithms with an excellent flash to give you a mind-blowing shot that is as clear as daylight.
Talking about the video part, these gadgets you to make a vlog while walking down a path without worrying about stability and clearness.
OPPO A93 helps you manage your battery by optimizing apps when not in use. During the day time, it displays in clear black and white to conserve energy. It has a technological feature of taking note of your sleeping habits and charging to fully open your wake.
OPPO A93 is loaded with an anti-lag algorithm feature that enables it to find and delete data that can cause memory problems.
OPPO A93 has an additional advantage when it comes to writing and saving data. The technology allows you to write and save data safely, providing an antivirus that keeps your device away from malware.
OPPO A93 In the Nigerian markets
The OPPO A93 is readily obtainable in the various 36 states of Nigeria. Its price is pegged at 125,000 nairas only.
You can purchase also by looking in here.
On the contrary, walking into any recognized dealer shops will not be a bad idea. You will find it in blue-black and metallic white colors.
Brief History Of OPPO.
OPPO is one of the world's recognized leading brands producing smartphones. After it launched its first smartphone by the name "Smiley Face" in the year 2008, the brand has kept on the competitive pace of innovative technology productions.
Since then OPPO has kept on providing customers with satisfying devices that enhance comfortability and lifestyle.
Comments
comments