Net Worth And Full Biography Of Tiwa Savage in 2020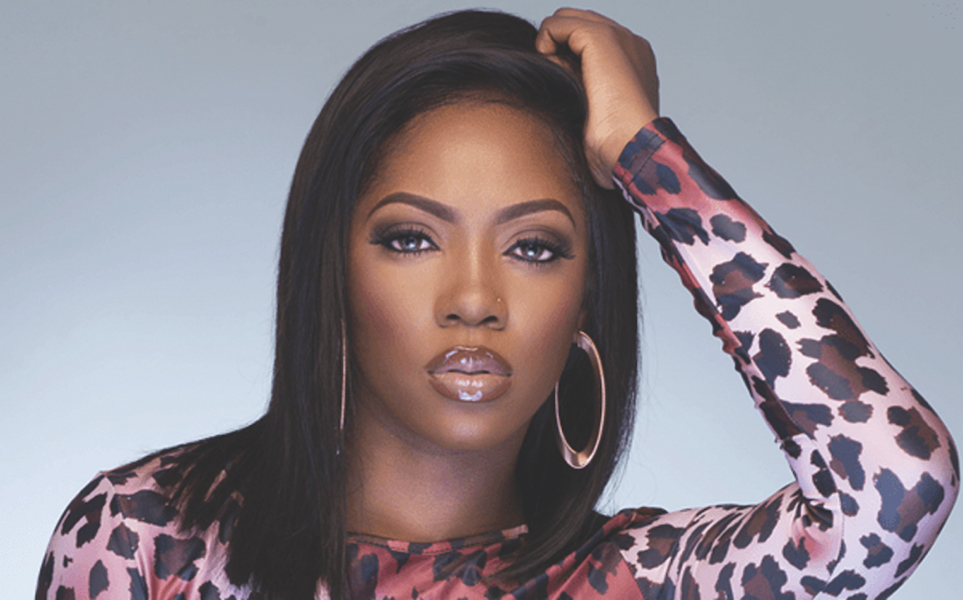 Tiwa Savage, the Beyonce of Nigeria and even Africa, is known for not just her sonorous voice and upbeat songs but for her hard work as well. This read will give you information on the biography of Tiwa Savage and the glass ceilings she has shattered.
Birth and early life
The biography of Tiwa Savage begins from her birth. She was born Tiwatope Savage on the 5th of February 1980. Tiwa was born in Isale Eko, and her family moved to London to start up her Secondary Education at age 11.
Related: The biography and net worth of Burna Boy
While in Secondary school, her love for music was evidenced by her role in the school orchestra band. She played the trombone. She has a degree in accounting from the University of Went and worked for a while with the Royal Bank of Scotland. In 2007, Tiwa graduated from the University of Berkeley with a degree in professional music.
Personal life
Tiwa Savage got married to Tunji Balogun alias Tee Billz on the 23rd of November 2013 traditionally. The wedding held at the Ark in Lekki. Subsequently, on the 26th of April 2014, the couple held their white wedding.
It was hosted in the Armani hotel in Dubai. She gave birth to their adorable son Jamal aka Jamjam the following year. Teebillz made claims of infidelity on the part of his wife on the 28th of April 2016. The dissolution of their marriage soon followed.
Net worth
Tiwa Savage is estimated to be worth about $5 Million. She is notably one of the wealthiest female artistes in Nigeria.
Music career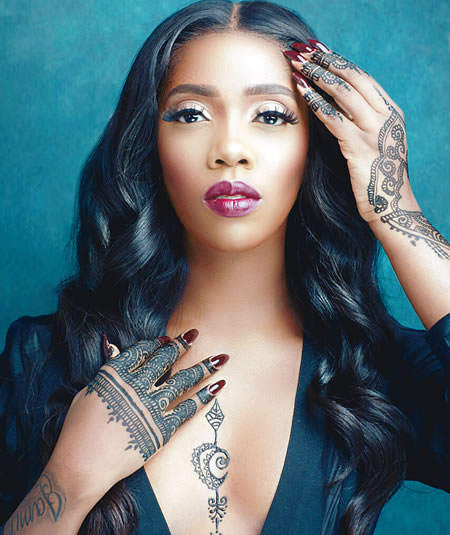 Tiwa Savage's venture into music began from childhood. Besides being a trombone player in Secondary School, at 16, she did back up vocals for popular English singer George Michael. She also lent vocals to some other musicians such as Mary J. Blige, Chaka Khan, Blu Cantrell, Emma Bunton, Kelly Clarkson, Andrea Bocelli, and Ms. Dynamite.
Related: The biography and net worth of Yemi Alade
In the year 2006, Ms. Savage took part in the UK edition of The X factor. She made it to the final 24 but was unfortunately evicted as the 12th person.
In 2009, Tiwa signed a publishing deal with Sony/ATV Music Publishing. This publishing deal became the beginning of her songwriting career. She wrote songs for Babyface, Kat Deluna, Fantasia, Monica, and Mýa. She received credits to the soul-searing ballad "Catch me" by Monica.
In 2010, Tiwa Savage's collaboration with Fantasia on the song "Collard Greens & Cornbread" earned the recording artist, who is an American, a Grammy nomination. Tiwa went ahead to write Deluna's "Push Push", featuring Akon. She also wrote Jaicko's "Oh Yeah", featuring Snoop Dogg. In the same year, she performed the background vocals in Whitney Houstons "I look to you".
Writing about the biography of Tiwa Savage will not be complete without writing about her move to Nigeria. Tiwa became enthralled and inspired by the growth that began in the Nigerian music sector and she moved back to Nigeria. Upon moving back to Nigeria, she co-hosted the second season of Nigerian Idol alongside IllRymz I. December 2011.
She signed with Mavin records in 2012 and was part of the lead acts in the compilation album "Solar Plexus", made by Mavins. She also made her movie debut where she acted alongside Joke Silva and Ireti Doyle in the stage adaptation of "For Coloured Girls".
She eventually established the 323 Entertainment record label with her former manager and husband Tunji "Tee Billz" Balogun.
Tiwa Savage marked the 52nd anniversary of Nigeria's independence, by performing her rendition of "Arise, O Compatriots" for Ndani Sessions. November 2012, saw Tiwa collaborating with Waje, Praiz, Timi Dakolo, and Pamela Egoh on the Ovation Red Carol theme song "Higher". The future looked bright for Tiwa, and she embraced wholeheartedly.
Related: The biography and net worth of RMD
On the 3rd of July 2013, Tiwa Savage released her album "Once Upon a Time". She had begun to record the song in 2010. Prior to its release, she held an album listening party at the Wheatbaker Hotel in Ikoyi in May 2013.
Tiwa revealed that the name of the album, "Once Upon a Time", to portray all the positive stories about her life. She also said that she wanted her journey to serve as a motivation to young and upcoming artistes to not give up on their dreams.
The year 2014 came fully loaded for Tiwa. She began the year, on the 31st of January 2014, by releasing her album "Love in Yellow". In the same year, Tiwas was featured in the Don Jazzy produced song "Turn it up" by Reekado Banks.
She was also featured alongside Di'ja, Don Jazzy, Dr. SID, D'Prince, Reekado Banks, and Korede Bello, in the hit single, "Dorobucci" produced by Don Jazzy. On the 7th of June 2014, Tiwa performed at the 2014 MTV Africa Music Awards alongside Miguel, Flavour N'abania, Davido, Mafikizolo, Uhuru, and others.
On the 19th of December 2015, Tiwa Savage released her second studio album R.E.D. It is an acronym that stands Romance, Expression, and Dance. She recorded this album while pregnant with her son, Jamal. It was nominated for several awards.
Tiwa Savage released a statement on her Instagram page on the 29th of July 2016, confirming the rumors of her being signed to Roc Nation. This made her the first Nigerian Artist to be signed to the label.
On the 22nd of September 2017, Tiwa Savage released her debut EP Sugarcane.  It featured collaborations with producers and guest artists such as Wizkid, Spellz, Baby Fresh, Maleek Berry, and P2J. The EP was nominated for an award in the 2018 Nigeria Entertainment Awards.
Tiwa Savage headlined a concert at The O2's Indigo venue on the 24th of August 2018. Tickets sold out hours before the event began. Other performers at the concert included Don jazzy, Dr. Sid, Di'ja, Awilo Logomba, and much more.
15th November 2018 saw Tiwa Savage releasing another track, "One". The video was released on 7th December 2018 and was directed by Clarence Peters.
Tiwa Savage co-wrote the track "keys to the Kingdom" for Beyonce's "The Lion King: The gift" soundtrack Album. She eventually featured in the track, alongside Mr. Eazi.
On September 5th, 2019, Tiwa released "49-99", her first single with Motown Records. The song references Fela Kuti's "Suffering and smiling" a 1978 hit. She went ahead on the 19th of November same year, to release two singles, "Attention" and "Owo mi da".
On the 28th of August 2020, she released a new album, "Celia".
Philanthropy and endorsement deals
It would be unfair to write the biography of Tiwa Savage, and leave out her dedication to philanthropy and love for women. For years, she has been involved in breast cancer screening programs across Nigeria. It was done to reduce the number of casualties as early recognition of breast cancer saves a life.
Related: The biography and net worth of Ibukun Awosika
She has also been part of several Youth Empowerment projects. She is known to have participated in raising money for an organization that builds schools in her hometown.
In July 2013, Tiwa Savage signed a 30 million naira endorsement deal. She also went ahead to sign deals with brands Forte Oil, Maggi, and Pepsi.
Awards
Tiwa Savage has been the recipient of several awards and nominations.
In 2010, Dynamix All Youth Awards bestowed the Promising Artiste of the Year Award on her. In 2011, she won the most stylish female artiste of the year, by FAB magazine awards, Female musician of the year and most promising act, to mention but a few.
In 2012, her song "Love me" won the Headies Best Vocal Performance. In 2013, she was nominated for several awards and in 2014, she won Nigeria Entertainment Awards "Female Artiste of the Year" amidst a host of other awards she won and was nominated for.
In 2017, 2018, and 2019, she won AFRIMA's Best Female Artiste West Africa. She also won MTV Europe's Best African Art in 2018.
In 2020, her song 49-99 won the Soundcity MVP Award for African Video of The Year.
In summary, the biography of Tiwa Savage is inspiring. It portrays talent, hard work, and above all resilience.
Comments
comments