Full Biography And Net Worth Of Chimamanda Adichie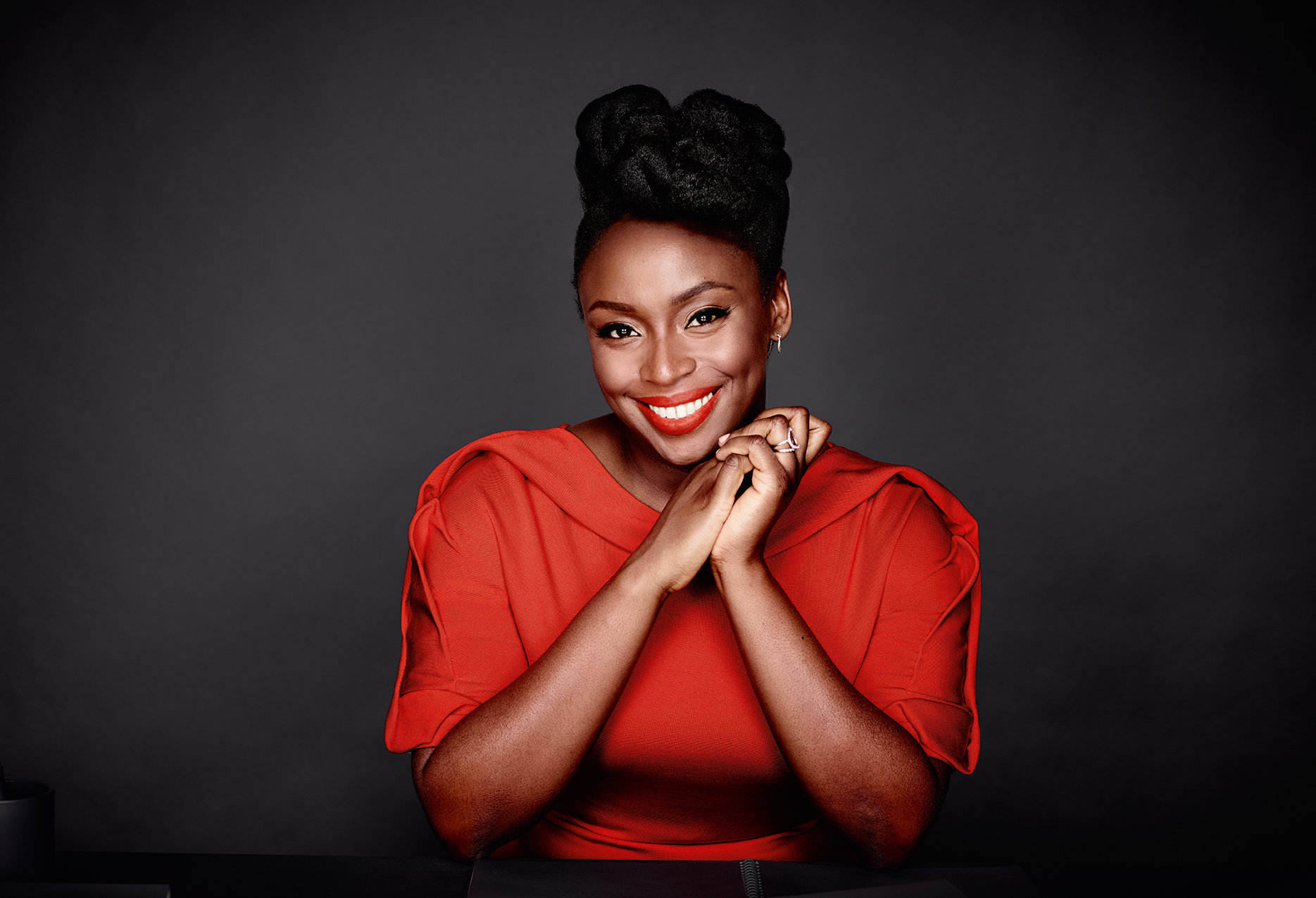 Chimamanda Adichie is a Nigerian-American, popular for her books, her views on feminism, and her natural hair. The biography of Chimamanda is a detailed analysis of her life, passion, drive, and works. It is a must-read. It has intricate details of courage, passion, and definitely hard work.
Related: Full biography and net worth of Peruzzi
Birth and early life
The biography of Chimamanda Adichie begins from her birth and early life. She was born on the 15th of September 1977, in Enugu State Nigeria, as the fifth of six children in an Igbo family. They hail from Abba in Anambra State Nigeria. She grew up in Nsukka where the University of Nigeria is situated.
Her father, James Nwoye Adichie, was a Professor of Statistics at the prestigious University of Nigeria. He was one of the foremost Professors of Statistics in Nigeria there is. Her mother was the first female registrar, in the University of Nigeria.
Chimamanda Adichie completed her secondary school education at the University of Nigeria Secondary School, Nsukka, where she graduated with numerous prizes to her name. She gained admission to the University of Nigeria Nsukka, to study Medicine and Surgery.
She spent a year and a half, during which she served as an editor of the magazine owned and run by the Catholic Medical Students. At age 19, she left Nigeria for America to study communications and political science at Drexel University in Philadelphia.
She eventually transferred to Eastern Connecticut State University to be near her sister Uche, who had a medical practice in Coventry, Connecticut. She graduated Summa cum laude at Eastern Connecticut University in 2001.
She went on to do her Master's program in Creative writing, at John's Hopkins University in 2003, and In 2008, she received another Master's degree. It was a Master of Arts degree in African studies from Yale University.
Related: Full biography and net worth of Mayorkun
Personal life
Chimamanda Adichie is married to Ivara Esege, a Nigerian doctor practicing in the United States. Their marriage is blessed with a daughter. She currently resides with her family in the United States of America.
Net worth
Chimamanda Adichie is estimated to be worth about $5 million. She is currently one of the richest Nigerian authors.
Writing career
The biography of Chimamanda Adichie, besides her personal life, also contains her inspirations. It is worthy to note that her initial inspiration to move into the literary world came from Chinua Achebe. This happened after she read her 1958 novel, Things Fall Apart, at age 10. She also honored Buchi Emecheta as one of the Literary Giants and precursors in Nigeria.
In 1997, Chimamanda published a collection of poems titled Decisions, and a play titled For The Love of Biafra.
In the year 2002, she was shortlisted for the Caine Prize for her short story "You in America". Her story, That Harmattan Morning, was selected by BBC World Service Short Story Awards as a joint winner. Some of her other stories were also published in Zoetrope: All-Story, and Topic Magazine.
Related: Full biography and net worth of Omah Lay
Chimamanda Adichie's first novel, Purple Hibiscus was published in 2003, and shortlisted for the Orange Prize for Fiction in 2004. It was also awarded the Commonwealth Writers' Prize for Best First Book in 2005.
She published her second novel, Half of a Yellow Sun, in 2006. It won the Orange Prize for Fiction and went ahead to win the Anisfield-Wolf Book Award. The book was later adapted into a movie, directed by Biyi Bandele, starring BAFTA award-winner and Academy Award nominee Chiwetel Ejiofor and BAFTA winner Thandie Newton, and was released in 2014.
Not missing a beat, Chimamanda went ahead to release her third book, The Thing Around Your Neck which is a collection of short stories. It's a collection of twelve stories exploring the differences and relationships between males and females, Africa and the US, and parents and children. In the year 2010, she was listed among the authors of The New Yorker's "20 Under 40" Fiction Issue, and her story Ceiling was included in the 2011 edition of The Best American Short Stories.
Her third novel Americanah, released in 2013, is about a young Nigerian encountering racism in America. It was selected by The New York Times as one of "The 10 Best Books of 2013".
She was named as one of 39 writers aged under 40 in April 2014. This occurred at the Hay Festival and Rainbow Book Club project Africa, celebrating Port Harcourt UNESCO World Book Capital 2014.
2015 saw her as co-curator of the PEN World Voices Festival.
Chimamanda's Americanah was picked as the winner for the "One Book, One New York" program, in March 2017. It is a community reading initiative, whereby all city residents are encouraged to read the same book.
She was elected into the 237th class of the American Academy of Arts and Sciences, which is one of the highest honors for intellectuals in the United States. She was inducted alongside 228 others on the 7th of October 2017.
Related: Full biography and net worth of Burna Boy
She wrote another book, Dear Ijeawele, or A Feminist Manifesto in Fifteen Suggestions, which was published in March 2017. This was in response to a friend's question on how to raise a feminist daughter.
Zikora, a short story about sexism and single motherhood was published by Chimamanda Adichie in 2020. In the same year, her book Half of A Yellow Sun was voted by the public to be the best book to have won the Women's Prize for Fiction for the past 25 years.
Awards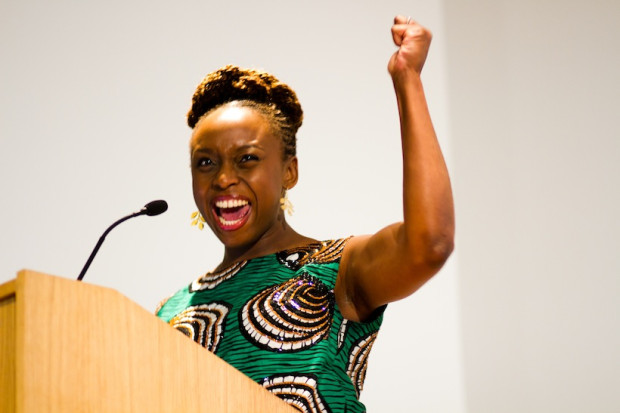 The biography of Chimamanda Adichie will have to contain the several prizes she has won.
In 2002, her short story, That Harmattan Morning won the BBC Measuring Competition
Her book Half of A Yellow Sun won the David T. Wong International Short Story Prize (PEN American Center Award), in 2002/2003. The American Embassy, which is one of her short stories, also won the O. Henry Prize in 2003.
In 2004, Purple Hibiscus won the  Hurston-Wright Legacy Award: Best Debut Fiction Category. It also won the Commonwealth Writers' Prize: Best First Book (Africa), and Commonwealth Writers' Prize: Best First Book (overall) in 2005.
Her works went on to garner more prizes including the Best Book to have won the Women's Prize for Fiction in 2020.
Related: Full biography and net worth of Funke Akindele
Conclusion
Reading through the biography of Chimamanda Adichie will give you a glimpse into the life of a determined lady who is not easily swayed. She is a goal-oriented lady who knows where she wants to be and works towards it without waiting for handouts.
Comments
comments