Full Biography And Net Worth Of E-Money
E-money is well known in social media streets. He is famous for his lavish money spending manner. He is, however, a Nigerian billionaire, who is also an investor, entrepreneur, business tycoon, and also the Chief Executive Officer of Five Star Music. He also happens to be the brother of the Limpopo crooner, Kcee. The biography of E-money is "a grass to grace story" but has a lot of hard work and determination input.
Related: The full biography and net worth of Phyno
Birth, early life, and education
The biography of E-money typically starts from his birth. He was born on the 18th of February 1981 in Ajegunle, Lagos State, and is currently 37 years old. He was christened Emeka Okonkwo but was given the name E-money after he began to showcase his luxurious lifestyle. E-money is currently 37 years old.
He hails from the South-Eastern part of Nigeria, particularly Anambra State, but he, however, was born and bred in Ajegunle Lagos, located in the South-Western part of the country. His family background was very poor and was nothing to write home about.
E-money got his primary and secondary education, in Lagos, complete with First School Leaving Certificate, and West African Senior School Certificate.
Personal life
E-money is married to Juliet Okonkwo and the marriage is blessed with three handsome boys. When he was interviewed, he said he met his wife when she was in her first year in the University, and he was just a struggling young man. She was his first love and first girlfriend.
Related: The full biography and net worth of Omah Lay
He had nothing much to offer financially, but she stuck with him through thick and thin and even used to journey down from Lekki to Ajegunle, just to visit him. He recalls that on one occasion she came to visit, it rained heavily, and she fell into the gutter. E-money is utterly smitten over his wife and rightfully so.
Her type is not easy to come by. His family lives in the United Kingdom, but he stays in Nigeria, in order to run his business.
E-money is given to flamboyance and is known to spray money extravagantly, on occasions. He also loves to display his properties and cars on social media. The Nigerian Police at some point had to wade in and cautioned him against revealing too much, and its adverse effects. He however still posts more during his leisure time.
Related: The full biography and net worth of Peruzzi
Net worth
E-money is estimated to be worth about $30 million. His source of wealth is from his show business. He is the CEO of Five Star Music and, it is not news that the entertainment sector is a gold mine. Besides entertainment, he has also invested in a lot of other businesses like Oil and Gas sector, Properties, and cars.
E-money is also in charge of Emmy Cargoes LTD, a shipping company, that was previously named Borisa Nigeria Limited. It was established in the year 1997. He is said to be the youngest billionaire in Nigeria.
I would not have scratched the surface, in writing the biography of E-money, if his material possessions are not mentioned. He resides in a mansion in Ikeja, worth over 250 million nairas. It is furnished with gold ornaments and furniture. He is the proud owner of several other houses across Nigeria.
The Five Star Music CEO is also the proud owner of a fleet of vehicles. In his collection, includes, a Mercedes-Benz Sprinter, worth about 30 million Naira, a Lexus LX 570 Jeep which is armored, and worth over $90,000, equivalent to greater than 40 million Naira at the moment. During Kcee's birthday, he gifted him a Mercedes-Benz G Wagon, estimated to be worth about 20 million Naira.
Related: The full biography and net worth of Mayorkun
E-money is not called Mr. Flamboyant for nothing.
Career
The biography of E-money also talks about his launch into wealth. In an interview, he said he was on his way coming back from his traditional wedding, when he got a call, informing him that he had just won a contract worth two million Naira. According to him, that was the turning point of his life.
E-money is the owner of a music Record Label, Five-star music. It was founded in 2010, but became really popular in 2013 after his brother, Kcee, released the song, Limpopo. Besides Kcee, the record label also has other artists like Harrysong and Skiibii.
Harrysong was signed by five-star music, in the year 2013. He was said to be the powerhouse of the label as he oversees voice training, directing of videos, and was even the one behind Kcee's hit song, Limpopo. He however left the record label after a spat with the management.
Related: The full biography and net worth of Zlatan Ibile
The exit, unfortunately, turned messy and in the process, he was arrested alongside his manager by E-money and Kcee. He went back to the record label but eventually left after a while. He floated his own Record Label, Alter Plate in November 2016.
Skiibii was signed by Five Star Music too, in the year 2014. He blew up the airwaves with the controversial song, Death Stunt, which was released in August 2015. The song however did not really warm the hearts of Nigerians as it did not sit well with them.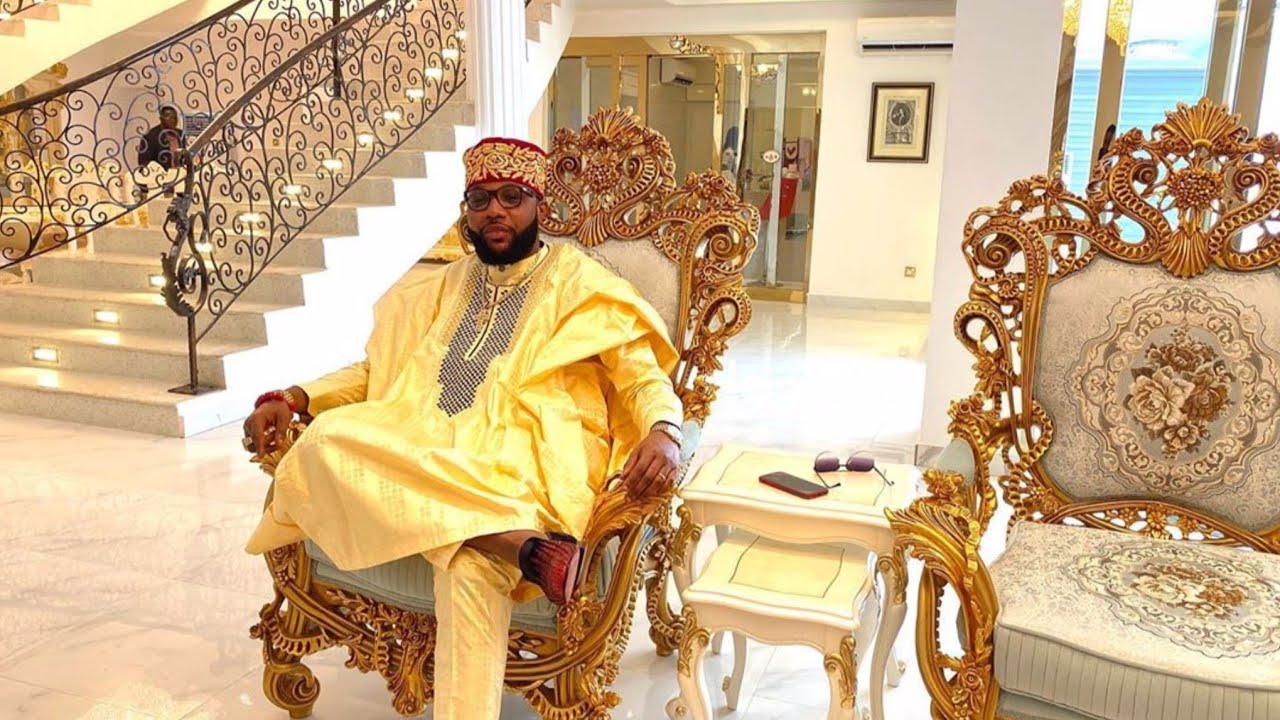 He went ahead to release other songs like Sampu, London, Ahh Skiibii, and much more. Skiibii, however, left the Five Star Music label after three years. The reason for his exit is not known.
E-money's Record Label, Five Star Music, revealed in June 2017, that E-money will no longer head the company. They employed a new Artiste Manager, who will oversee everything about the label. Kcee announced it on his Instagram page, and disclosed the name of the Manager, as Chigozie Dike.
Related: The best way to save in Nigeria
Conclusion
The biography of E-money has proven to be a juicy read. There are speculations, however, that E-money's money may not be entirely from Showbiz, as Otedola and Dangote do not spend money the way he does. He was said to have acquired a money gun, but specifically for spraying money in events. Besides the speculations, E-money's story is one of grass to grace and also hard work because money, against public opinion, does not miss road.
Comments
comments