Full Biography And Net Worth Of Ned Nwoko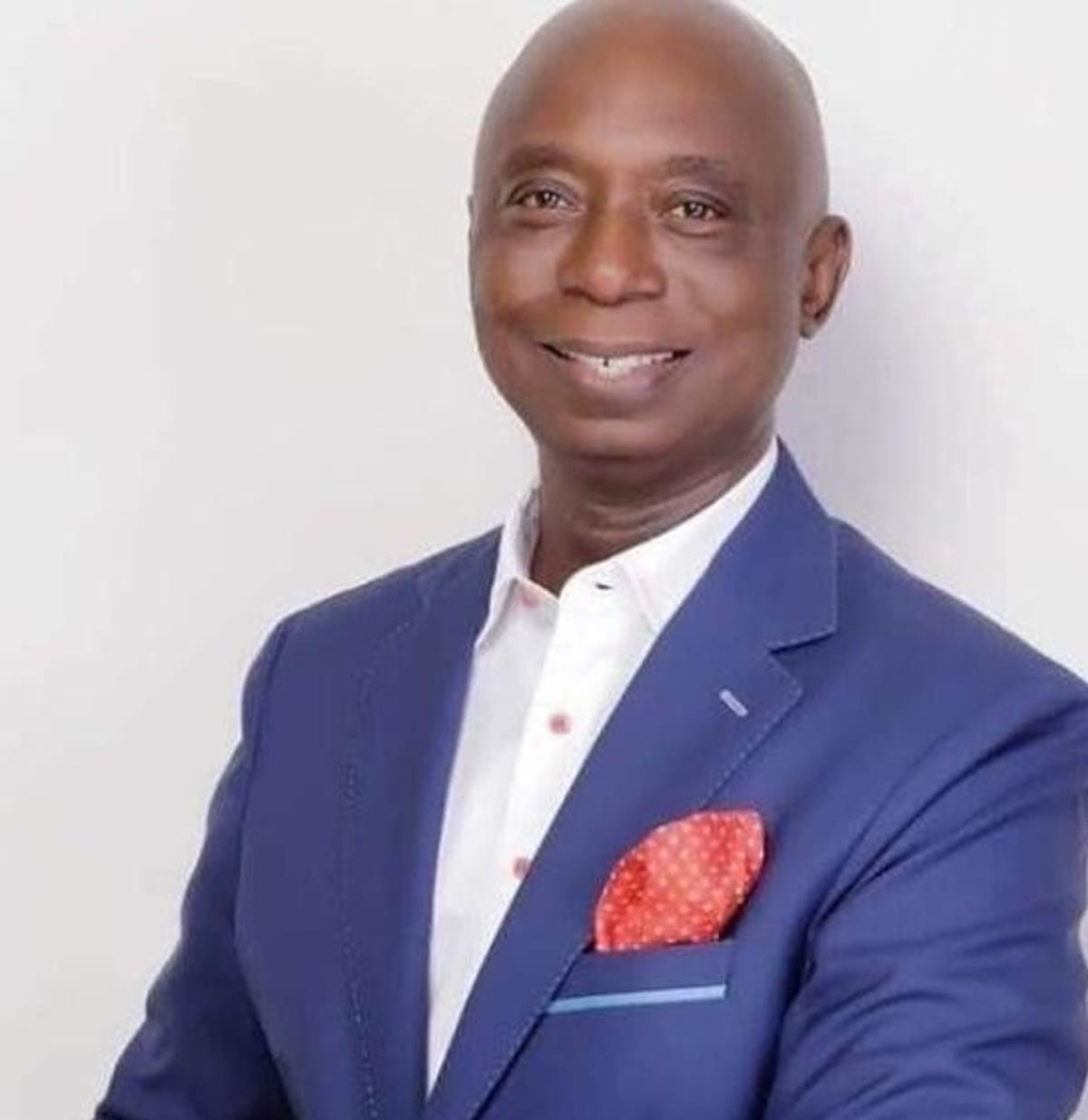 The biography of Ned Nwoko holds the promise of being an interesting read. Ned Nwoko is a Nigerian lawyer, politician, former House of Representatives Member, and humanitarian. He became popular in recent times due to his marriage to Regina Daniels.
Related: The full biography and net worth of MC Oluomo
Birth, Early Life And Education
The biography of Ned Nwoko, like every other biography, begins from his birth. He was born into the Nwoko royal family of Idumuje Ugboko kingdom in Aniocha North Local Government Area of Delta State on the 21st of December 1960 and was christened Prince Chinedu Munir Nwoko.
After his primary and secondary education in Nigeria, he left for the United Kingdom where he obtained his first degree in Law and History from the University of Keele, Staffordshire United Kingdom. Afterward, he attended King's College London, for a post-graduate class whereby he graduated with an LLM in Maritime and Commercial law. Ned Nwoko was subsequently called to the English bar, at Lincoln's Inn.
Personal Life
The biography of Ned Nwoko is a juicy one, especially as regards his personal life. The number of wives he has is not known, as there is no official source stating the number. There are rumors, however, that he has six wives. His last wife is Regina Daniels, a Nigerian actress, and model. He has endured a lot of backlashes, following the marriage. The couple welcomed their first son together, Munir Nwoko on the 29th of June 2020.
Related: The full biography and net worth of Regina Daniels
Ned Nwoko is known for his love for the fine things of life. His native home in Idumuje-Ugboko in Aniocha North Local Government of Delta State was nicknamed, Castle in the Air. It is an intimidating, yet beautiful edifice, that has an interplay of western, Arabian, and royal traditional designs. The grounds host a zoo which contains a lot of animals, ranging from horses to monkeys and ostriches and the like. There is a fish pond that holds up to fifty thousand fishes and other species of fishes in it.
The compound also has a lawn tennis court, a massive Olympic size swimming pool, and an enclosure for playing table tennis.
Net Worth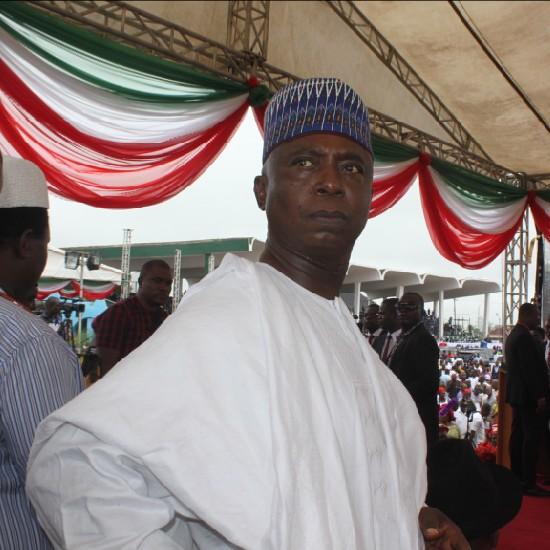 The biography of Ned Nwoko also contains his net worth. He is estimated to be worth about $1.2 billion. This puts him as one of the wealthiest men in Nigeria.
Career
Ned Nwoko began his career as a lawyer in the United Kingdom. He was a prosecutor for the crown and became qualified as a solicitor of the supreme court of England and Wales. He first worked at Kumars Solicitors and Pascaldiers & Co Solicitors before he established his firm, Ned Nwoko & Co Solicitors in London.
Related: The full biography and net worth of Aliko Dangote
Ned Nwoko, whilst in London, was secretary-general, Nigerian legal practitioners in the UK and was visiting adviser, citizens' advice bureau, based in London. He received an Honorary Doctorate in Letters (D.Litt.) from Commonwealth University College, Belize, and also an honorary doctorate in science by the Federal University of Petroleum Resources Effurun FUPRE, Delta state, Nigeria.
In 1998, he decided to return to Nigeria to give his quota to the newly accepted Democratic system of government.
Political Career
The biography of Ned Nwoko will also encompass his political career.
Ned Nwoko joined politics after he was elected member of the House of Representatives between 1999 and 2003, representing Aniocha/Oshimili federal constituency. He contested for governorship and lost to James Ibori. He also lost the senatorial seat to Ifeanyi Okowa in 2011.
Ned Nwoko was part of those that initiated the London and Paris Club Loans into Nigeria. Through his Law firm, he investigated the multinational creditors and discovered discrepancies in loan repayments. As a result, the refund of the first batch of loans during the Obasanjo administration began.
Related: The full biography and net worth of Omoni Oboli
He also charged the Federal government to court on behalf of the entire 774 Local governments in Nigeria. This was for the refund of illegal deductions. They obtained a judgment of $3.2billion for the local governments. The Federal government of Nigeria has begun the refund of the monies in line with the court judgment of 2013.
Ned Nwoko was also a member of the Vision 2010 committee and a member of the capital market. He is currently the Chairman of Project Tourism Nigeria.
Ned Nwoko Malaria Eradication Foundation.
Ned Nwoko is passionate about malaria eradication in Africa. In January 2020, he flagged off the Ned Nwoko Malaria Eradication campaign through an expedition to Antarctica. The Ned Nwoko Malaria Eradication Foundation is supporting the efforts being made towards vaccine development by funding research for the anti-malaria vaccine through a partnership with leading universities in Africa.
Tourism
Ned Nwoko is the founder of the tourism destination Mount Delta, located in Delta State. It was approved by the Delta state government. The tourist site consists of a museum, farm, zoo, fishponds, poultry, and a 9-hole golf course.
Related: The full biography and net worth of Jeff Bezos
Philanthropy
Ned Nwoko, through his foundation, the Prince Ned Nwoko Foundation, has contributed towards the education and empowerment of young people in his constituency, his senatorial district, and Delta State at large.  In the year 2019, he donated $273,000 for the renovation of dilapidated portions of the road linking the South-Eastern part of Nigeria to the nation's capital, Abuja. He also pledged the sum of $200,000 to UNESCO to support the development of sports in West Africa in the year 2019.
Awards Won By Ned Nwoko
2018: Africa Value Awards for Effective Leadership and Youth Empowerment
2019: Peace Achievers Awards
2019: Delta Role Model Awards – Humanitarian Services
2019: Prime Excellence Recognition Awards, as Man of the year
2019: Abuja AR Reporters Awards, as Man of the year 2019
2019: Suncity Champions of Democracy Awards – Humanitarian Services
2019: 5 stars awards for Tourism Development in Africa
2019: University of Nigeria, Nsukka Nigeria Philanthropy Awards
Related: The full biography and net worth of Ibukun Awosika
2019: Anti-corruption crusader Awards
2019: All Africa Music Awards AFRIMMA under the category of Africa Community Impact Awards.
Conclusion
The biography of Ned Nwoko is an interesting one. It highlights his good breeding and impeccable taste, even in women evidenced by the beauties in his harem. He is also married to a Moroccan. When he was interviewed by BBC, he said he sees nothing wrong with polygamy and will marry as many wives as he can cater for.
Comments
comments