Entrepreneur Platform is a business and entrepreneurship platform focused on helping old and Young entrepreneurs build better and sustainable businesses of any type. With over 3 Million unique readers globally, we're no doubt one of the best business blogs as rated by FeedSpot.
There are tons of articles and Videos on entrepreneurship, Business, Marketing, Tech, Blockchain, finance, Startups, Growth, Development, News and Events. The online Hub and Magazine Company is focused on helping Africans become the best when you talk about inspiration and hustle.
Entrepreneur Platform is a business publishing Brand/Franchise of Gudtalent and Co Nig Limited. Registered under the Corporate Affairs Commission with RC Number: 1483874.
Our Vision
We want to see a place where Africans will call their own, Nigerian Number one go-to source on topics related to BUSINESS and ENTERPRISE. At the moment, there is no standard business website/blog in Nigeria that covers all topics in the mentioned category, rather there are all Niched.
Our Mission
Following the loophole on the presence of a complete African wiki site on Business and Enterprise, EP is here to change the future of online learning, tips and update on Entrepreneurship, Business, and Lifehacks…
We want and will be the number one business and enterprise publishing platform in Nigeria. In a single line, we say;
"Legit is news and politics, Entrepreneur Platform is Business and Enterprise".
Areas Covered
Virtually, EN will cover virtually all Categories topics on Business, below are the basic areas on the site at the moment
Business – Business Ideas, Business Plans, Start-Ups, etc.
Life Hacks – motivation, leadership, advice, strategy, personal finance, etc.
Enterprise – Franchise, Profiles, Interviews, Companies
Growth – Marketing, Blogging and SEO, networking, etc
Lifestyle – Travel, Tourism
Finance – Banks and Banking, Insurance, Funding, Forex, etc
Investing – Business savings and investment tips, guides and lots more
Blockchain – Blockchain and cryptocurrency tips, guides, notes and updates
Career – Work, productivity
Guides – Business and enterprise how Tos, tips,  podcasts, and podcasts
Technology – Social Media, Apps and Software, Gadgets, Tech Reviews, Blockchain, etc.
Updates – News, events, awards, deals and much more
EN Exclusive – Top Listing and Rating, Interviews and Nigeria Insider.
Partnership
In a quest to build and raise 1 Million African entrepreneurs, we became the official partner of SumoTrust, a savings and investments platform from Sumo Tech Global Limited which is fully registered with Corporate affairs commission to allow users of Sumo Bank to have FREE ACCESS to our BUSINESS Academy which will go live in 2019. Also, Entrepreneur Platform is the official blog of Sumotrust.
Awards, Mentions And Endorsements: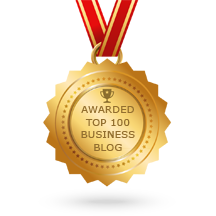 Entrepreneur Platform was listed as one of the Top 10 business blogs in Nigeria by The Total Entrepreneurs – August 2017.
Entrepreneur Nigeria listed as top 10 entrepreneur and business blogs in Nigeria by Moss 9Ja – January 2018.

Entrepreneur Nigeria listed as one of Top 17 small business blogs to follow by Tribune Online – October 2017

Entrepreneur Nigeria listed as one of top 15 Nigerian Business Blogs Every Entrepreneur Should Follow by Money Pedals – November 2018

Entrepreneur Platform listed as one of the top business blogs in Nigeria 2019 by Ideas Lane – December 2018
Entrepreneur Platform listed as one of the top 100 business blogs in the world to follow in 2019 by Feedspot – March 2019
Contact:
To get In touch with us, kindly use our contact page or call Chris on (+2347037281050) for immediate response.
Advertise:
Want to get more exposure to your business and brand to people who are interested in business and enterprise? See Our Advert Page for More details.