Full Biography And Net Worth Of Nancy Isime
The biography of Nancy Isime will keep you glued to your seat. She is a Nigerian actress, model, media personality, and businesswoman. She is not a new face to the Nigerian television screen as she has graced the screen with her tall and beautiful self. She is also a fitness enthusiast.
Related: Full Biography and net worth of Toke Makinwa
Birth, Early Life And Education
The biography of Nancy Isime like every other one begins from her birth. She was born on the 17th of December 1991 in Edo State, Nigeria. Her mother died when she was only five years old. She was brought up by her father, who was a strict disciplinarian and helped shape her into what she is today. She was brought up in Lagos and is from the Esan tribe of Benin City, Edo State.
Nancy Isime had her primary and part of her secondary school education in Lagos State Nigeria. She relocated to Benin for her senior secondary education. She did not know what to settle for, but her dad wanted her to be a lawyer.
Nancy Isime, eventually graduated from the University of Lagos, with a diploma in Social Work. She also attended the University of Portharcourt where she did a six months course.
Personal Life
Nancy Isime is not yet married. Her relationship life, however, is not known to the public. She loves to watch Television, especially when she's stressed and needs to unwind.
Related: Full Biography and net worth of Funke akindele
Net Worth
The biography of Nancy Isime also covers her net worth. She is estimated to be worth about $700,000 making her one of the wealthiest Nigerian actresses and media person. Her sources of wealth are from her movies, media jobs, and endorsement deals.
Nancy Isime is a brand ambassador for Bet9ja.
Career
The biography of Nancy Isime will encompass her various careers.
Modeling
The big break Nancy Isime experienced for her modeling was winning the Miss Valentine International beauty pageant and finished second in the Miss Telecoms Nigeria beauty contest all in 2009. Since she began to model, she has worked with brands like House of Marie", "Ade Bakere", "Adebayo Jones", "Zizi Cardow", "Shakara Couture", "Konga Online" and a host of others.
Related: Full Biography and net worth of Regina Daniels
She has appeared in several magazines like Fashion Magazine, Wedding planner, Paparazzi, and others.
Giving some modeling advice, Nancy Isime said  "It is all about the ability to always try and to keep coming back until you get your big break. In Nigeria, modeling is not as it is in the western countries where you get your big break and that is it. Here, you can get your big break and still go back down, so you must get your big break and continue to work hard and continue to come back for more."
She had to quit modeling, so she could concentrate on her media career.
Acting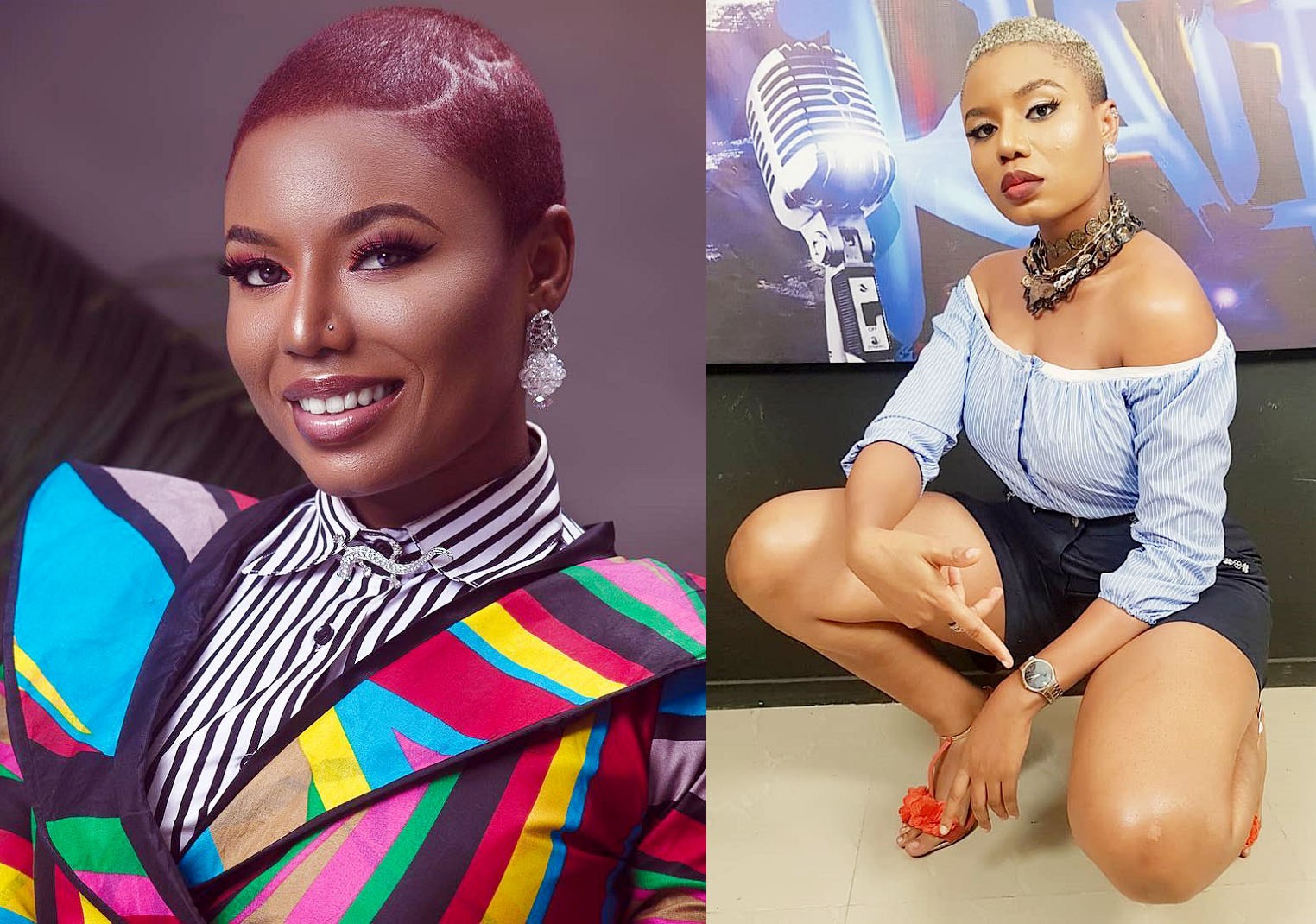 As regards acting, Nancy Isime first acted in the movie Echoes, a Television Series that was released in 2011. Before this, she was an usher and worked for several companies. She was still working as a model when she met a man who told her that she had the charisma of an actor and invited her to an audition. She was not interested in acting at the time because she was saving for aviation school. She eventually made her way back to acting.
Media
Nancy Isime's first job as a TV presenter was The Squeeze, hosted by Ultima Studios. She has also anchored other shows like What's Hawt, a technology show, and Backstage segments of Project Fame Season Seven in particular.
After Toke Makinwa left Hip TV, Nancy Isime replaced her as the presenter for Trending on Hip TV. In 2019, she was the co-host, alongside Reminisce at The Headies.
Related: Full Biography and net worth of Hadiza Gabon
She has also featured in music videos like Iyanya's Applaudisse, Iheneme sang by 2face, and Omotena by Solid Star amongst others.
She mentioned that some of her role models are Genevieve Nnaji, Rita Dominic,  Johnson and on the international scene, actors like Angela Basset, Amanda Seyfried, Dakota Fanning, and a host of others inspired her. She also admires her dad who trained her and ensured she was not wayward.
Nancy Isime Movie List
Hex (2015)
Tales of Eve (2015)
On the Real (2016)
A Trip to Jamaica (2016)
Hire a Man (2017)
Finding C.H.R.I.S (2017)
The Surrogate (2017)
Treachery (2017)
Kanyamata
Tempted
Guilty
A Better Family (2018)
Club (2018)
Johnny Just Come (2018)
Liars and Pretenders (2018)
My Name is Ivy (2018)
Sideways (2018)
Disguise (2018)
Merry Men: The Real Yoruba Demons (2018)
Don't get mad get even (2019)
Hire a Woman (2019)
Adaife (2019)
The Millions (2019)
Beauty in the Broken (2019)
Another Angle (2019)
Merry Men 2 (2019)
Levi (2019)
Living in Bondage: Breaking Free (2019)
Made in Heaven (2019 film) (2019)
Kambili: The Whole 30 Yards (2020)
Creepy Lives Here (2021)
Awards
The biography of Nancy Isime would not be without the several awards she has accrued to her name. Some of the awards in 2016, she won the Nigerian Broadcasters Merit Award for being the Sexiest On-Air Personality (Female) and City People Entertainment Award for Best VJ of The Year.
She also won the Nigerian Broadcasters Merit Award for Red Carpet Host of The Year (Female).
In 2017, she won The Future Awards, Best On-Air Personality (Visual). In 2018, she won City People Movie Award for Most Promising Actress of The Year.
In 2019, she won City People Movie Awards for Best Supporting Actress (English) and Best of Nollywood Awards, Best Kiss in a Movie.
Related: Full Biography and net worth of Omoni Oboli
Conclusion
The biography of Nancy Isime shows a young lady doing life on her terms and is unapologetic about it. She is a gifted actress with the world at her feet. She is set to conquer new territories in the movie scene. In the media world, she is breaking ground and creating a niche for herself. Nancy Isime is a relentless go-getter. She is also a physical fitness queen and a lover of fashion. We certainly cannot wait to see what more she has up her sleeves.
Comments
comments