How to Buy and Sell Scrap Metals in Nigeria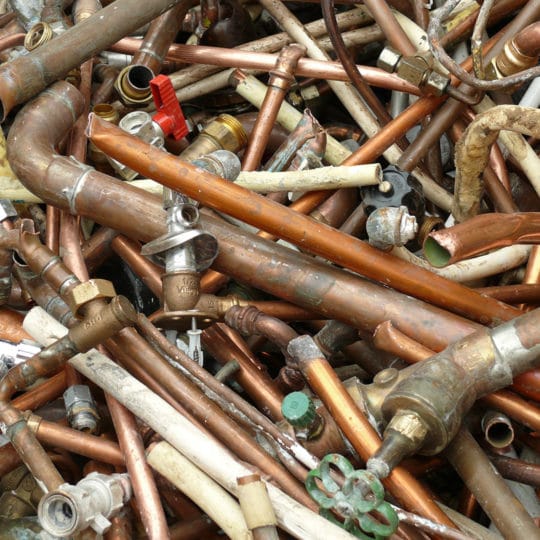 Of a reality, to buy and sell scrap metals from waste dumps seems a very dirty business with meager revenue and mostly meant for people of low lives. This is the perception most people including myself have about this business.
However, I have taken some time to look at this business and the lives of those who involve in it and I was shocked at what I discovered. In the course of this article, I will be educating you on how to make a good profit if you buy and sell scrap metals.
Related: How to start a snail farm in Nigeria
You can earn hundreds of thousands and possibly millions from this scrap metal business depending on how you go about it. Have you ever come across some dirty-looking people picking scraps, wires, and cables, aluminum and metal objects, etc from dumpsites or waste bins? Well, I have seen them quite a couple of times and to be honest with you, I look down on them with disdain because I thought they were low lives surviving on scraps.
If you have been looking for a way to earn extra income on the side, or even start your own main business, scrap metal recycling is a great option to consider, as there is always money to be made. It may surprise you that buying and selling scrap metals is one business that many people have been into for years and are raking lots of income from.
More interestingly, you only need a little like a truck and some cash to get started in this business. In this case, you have to pay others to source scraps for you in the streets while you sell them to make your profits.
In this article, I will guide you on how to start and make some good money from buying and selling scrap metals. So, endeavor to go through the steps below attentively.
Related: How to buy and sell palm oil in Nigeria
Tips On How To Buy And Sell Scrap Metals For Profits In Nigeria
Learn more about metals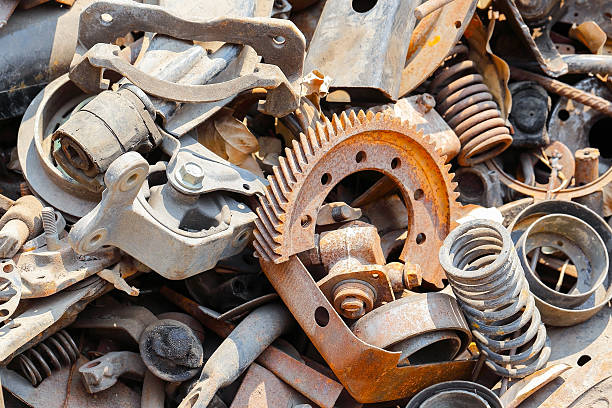 Metals do differ from each other. You need to understand these differences to be able to set your priorities and properly identify and value your metals if you are going to buy and sell scrap metals. For instance, some metals are ferrous, while the rest are non-ferrous. Also, Metals like copper and aluminum are more valuable than steel.
If you fail to identify the difference between these metals, and their values, chances are high that you will undersell your metals at the end.
Also Read: How to start a profitable tissue paper/serviette business in Nigeria
Keep abreast of price changes
The prices of metals are strongly affected by daily market fluctuations as well as other factors such as the type of metal, the degree of extra processing required to sort and purify it, the composition of alloys, and the cost of transportation. Hence, the prices of these everyday metals always change, like those of precious metals.
Prices of metals are important if you are going to buy scrap metals. To keep in touch with current market prices of metals, you need to keep in touch with other scrap dealers and also always visit websites like amm.com and metalprices.com.
Learn the industry language
To be a success in the scrap metal business, you should be able to communicate effectively. To communicate effectively, you need to learn and master the language of the market. You should be conversant with the jargon in the market.
For instance, you need to be grounded in the jargon that websites like if you get to hear something like "green rot," you don't need to rack your brain to get what is being talked about. Websites like recyclingtodayglobal.com and cdrcycler.com can provide you with lots of articles to help you learn and understand the language of the market. Do visit the sites and some others.
Find customers
No business can succeed without customers. Customers are key if you want to buy and sell scrap metals. It's advised that before buying scrap metals, you need to have a list of ready customers on the ground. Do well to find out companies who buy scrap metals and how much they buy them.
Please note that these may or may not be metal recycling companies. The prices at which these companies buy their scraps will also help you set the prices at which you buy from the sources and still make profits after selling.
Start finding and buying scrap metals
After you have secured a customer base and decided on how much to pay for scrap metals, all you need is to start looking for and buying scrap metals. Potential sites for scrap metals include automobile repair workshops, personal garages, and similar places.
When you find scrap metal in any of these places, go ahead to discuss with the owner and offer him some money for the metals. Some of these people will be ready to part with these metals for meager amounts as they have no need for them anymore.
They only need you to clear the scraps and create some space for them.  If you find any metal heavy to carry, you may need to dismantle them and move them in bits with the help of a professional in such a field.
You can also use the internet to get across to people who wish to sell scrap metals. Visit Craigslist.com in your area and look for people who are asking for someone to clean metals out of their yards. Also, place ads on Craigslist.com and your local newspapers indicating your interest in buying scrap metals from the public. This can fetch you some clients. Endeavor to look up the Yahoo group called Freecycle.
Sell your metals
After buying your scrap metals, the last stage is to sell them. You should get yourself a storage facility to help you store the metals as you gather them in bits. Take the metals you have gathered in your truck to the highest paying customers where they will evaluate your metals and verify your identity, then hand you over your money.
I have to point out here that just like in every other business, there are good and bad days. There are days you will struggle to make even $100 while there are days you will make over $1000. Do not give up. Keep working because this business is capable of making you a millionaire if you persevere. Always do well to calculate your profit after every deal as that will always allow you to assess your progress.
Comments
comments