Full Biography And Net Worth Of Elon Musk
In recent times, the internet has been agog with news of the world's new richest man. Prior to his becoming the richest man, news about Tesla Motors and SpaceX dominated the social media sphere. Not so much, however, was mentioned of the brains behind all these, Elon Musk. The biography of Elon Musk is a story of doggedness, intelligence, tenacity and so much more.
Related: The Full Biography and net worth of Jeff Bezos
It is an interesting read and will certainly leave you awed. He is the Chief Executive Officer and Chief Technical Officer of SpaceX, Chief Executive Officer of Tesla Inc, founder of The Boring Company co-founder of Neuralink; and co-founder and initial co-chairman of OpenAI.
Birth, Early Life And Education
The biography of Elon Musk begins from his birth. He was born on the 28th of June 1971, in Pretoria, Transvaal, South Africa, and christened Elon Reeve Musk. His mother is Maye Musk was a model and dietitian, and was born in Saskatchewan, Canada.
She, however, was raised in South Africa. His father is Errol Musk, a South African electromechanical engineer, who is also a pilot, a sailor, and a consultant and property developer. Elon Musk was also raised in Pretoria before he moved to Canada.
He has two siblings, Kimbal, his younger brother, born in 1972, and was an early business partner of his and Tosca, his younger sister and CEO of Passionflix, the video streaming site. Elon Musk has a rich ancestry. His maternal grandfather was a Canadian, born in America and his paternal grandfather had British and Pennsylvania Dutch ancestry.
Related: The Full Biography and net worth of Aliko Dangote
Elon Musk lived with his father for a while in Pretoria after his parents got a divorce in 1980. He developed a love for computers and computing at age ten.
He attended Waterkloof House Preparatory School, Bryanston High School, and then graduated from Pretoria Boys High School. He attended the University of Pretoria for just five months before he relocated to Canada to attend Queens University. He was only shy of 18 at this time.
Two years later, he transferred to the University of Pennsylvania and bagged two degrees in Economics and Physics. In 1995, he moved to California. His aim was to begin a Ph.D. in Applied Physics and material sciences at Stanford University. He however dropped out after two days to pursue a career in business.
Related: The Full Biography and net worth of Ibukun Awosika
Personal Life
The biography of Elon Musk also covers his marriages. He was first married to  Justine Wilson in 2000. They met while they were students at Queens University, Ontario. Their first child died of Sudden Infant Death Syndrome.
They went on to have five sons- twins born in 2004 and triplets born in 2006. Elon Musk and Justine Wilson separated in 2008 and have shared custody of their sons.
Talulah Riley and Elon Musk got married in 2010. In January 2012, Musk revealed their relationship had ended. They however remarried in July 2013. In 2014, Musk filed for divorce again and was finalized in 2016.
It was revealed that Musk and Canadian musician Grimes, were dating on May 7, 2018. On the 8th of January, she announced she was pregnant, and on the 4th of May 2020, she birthed a son whom they named "X AE A-XII".
Elon Musk resides in Texas.
Net Worth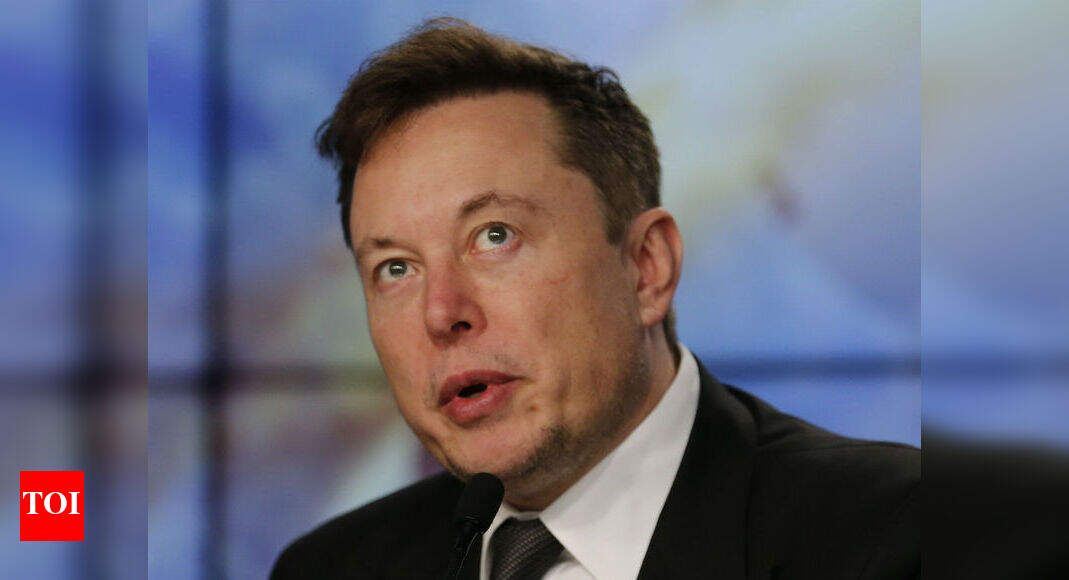 I will not be scratching the surface of the biography of Elon Musk without mentioning his net worth. He is currently estimated to be worth $190 billion. He is currently the richest man in the world. His sources of wealth are from his various companies.
Career
In the year 1995, Elon Musk alongside his brother, Kimbal and Greg Kouri started Zip2, a web software company. They began with money generated from Angel Investors. Their office was in a small building in Palo Alto.
Elon Musk revealed he could not afford an apartment building then and had to take showers at YMCA houses. Zip2 was responsible for developing and marketing an internet city guide for the newspaper publishing industry, with maps, directions, and yellow pages.
Related: The Full Biography and net worth of Mark Essien
The company grew and was eventually acquired by Comparison for $307 million in cash. This happened in February 1999. He had a 7% share of $22 million.
Elon Musk co-founded X.com in March 1999. It was an online financial service and e-mail payment company. He co-established it with $10 million from the sale of Zip2. The company grew and merged with Confanity, which had an arm called PayPal.
They focused on the PayPal sector and in 2001, it was renamed PayPal. PayPal was acquired by eBay for $1.5 billion in stock, in October 2000. Elon Musk received $165 million. Prior to its sale, Elon Musk, who was the largest shareholder in the company, owned 11.7% of PayPal's shares. In 2017, he acquired the domain name X.com, claiming sentimental value.
SpaceX was born after Elon Musk conceived Mars Oasis, which was an idea to launch a greenhouse on Mars. He realized that getting a rocket would cost a fortune and then using $100 million of his early fortune, Elon Musk founded Space Exploration Technologies Corporation, also known as SpaceX, in May 2002.
The company began working with NASA. Their aim was to make their rockets reusable. On the 22nd of December 2015, SpaceX landed the first stage of its Falcon 9 rocket, successfully back near the launch pad. This was the first time landing had been achieved by an orbital rocket.
SpaceX's goal is to reduce the cost of human spaceflight. In an interview in 2011, Elon Musk said he hopes to send humans to Mars' surface within 10–20 years. In Ashlee Vance's biography, Elon Musk stated categorically, that he hopes to establish a Mars colony by the year 2040, with a population of about 80,000 humans.
Knowing that Mars' atmosphere lacks oxygen, all transportation necessary will be electric, incorporating electric cars, electric trains, Hyperloop, electric aircraft, and so on.
Related: The Full Biography and net worth of Tunde Ednut
Tesla was not initially Elon Musk's idea. It was founded by Martin Eberhard and Marc Tarpenning in the year 2003. Elon Musk joined the board as Chairman, after the Series A round of funding in February 2004.
He became CEO and product architect in 2008 and still holds the positions till today. Tesla inc. are manufacturers of electric sports cars. They also sell electric power train systems. Some of their investors include Daimler and Toyota.
The biography of Elon Musk will not be complete without writing about his other involvements. He announced the creation of OpenAI, in December 2015. It is an artificial intelligence research company, that is not for profit.
He also co-founded Neuralink, which is a neurotechnology start-up company that has the aim and goal of integrating the human brain with artificial intelligence. He also started The Boring Company.
Other Engagements
Elon Musk is not entirely about work. He has featured in some other programs and movies like The Simpsons, Iron Man 2, South Park, Why Him, and much more. He had also garnered tons of awards for himself.
Related: The Full Biography and net worth of Obi Cubana
Conclusion
The biography of Elon Musk has given a glimpse into the life of this phenomenal man. It is open knowledge that he thinks beyond the now and has a burning desire to impact the world and not just make money.
Comments
comments