Full Biography And Net Worth Of Mark Essien
Mark Essien is a Nigerian Entrepreneur. He is also a software developer, start-up investor, and the founder of hotels.ng which is an online hotel booking service.
Related: Full biography and net worth of Ibukun Awosika
Apart from being easy in the eyes, he is a driven young man that is dedicated to what he does. The biography of Mark Essien promises to be a very interesting one that will keep you glued to your seat.
Birth and early life
The biography of Mark Essien starts from his birth. He was born and christened Mark Essien, on the 18th if December 1980 in Ikot Ekpene, Akwa Ibom State, Nigeria. His father is Anthony Paul Essien, who happens to be a political stalwart in Akwa Ibom State. His mother, Monika Essien, is a child educationist. She also owns a school in Ikot Ekpene, called Monika Kindergarten.
Mark Essien's elementary education was in his mother's school, and for his secondary education, he attended Federal Government College, Ikot Ekpene. Afterward, he left Nigeria for Germany, for his University education. He attended Beuth Hochschule Berlin, Germany, and bagged his Bachelor of Engineering (B.Eng) in Computer Hardware Engineering. He went on to get his Master's in Computer Science from Freie Universitat, Berlin, Germany.
Personal life
Mark Essien is married to Jenni Naiaretti, a software developer at GeneO Ltd. They wedded on the 8th of April 2018.
Related: Full biography and net worth of Aliko Dangote
Net worth
Mark Essien is estimated to be worth about $8 million. His source of wealth is from his business and other investments he has made.
Career
As a student, Mark Essien worked part-time, for two months as a cinema attendant, while he was preparing for the mandatory German Language Program and A-Levels examination. He learned to program while taking care of a paralyzed man, and working shifts at night.
Mark worked and developed Gnumm, a file-sharing software that was eventually acquired by Snoopstar.com where he eventually worked. He decided to leave after some time, and become a freelance software developer. It was his experience and knowledge gathered at Snoopstar.com that set the pace for other big things he achieved.
Mark had always wanted to establish a business in Nigeria, that is technologically driven. This desire became even stronger, after Jumia and Konga came into the market and became popular in the internet space. He decided to venture into the hotel and travel industry, as they needed more innovation.
In 2012, Mark Essien created the very first version of Hotels.ng. This was just a list of hotels and that time and needed more work to be done on it. He noticed that the website had accrued much traffic, and decided to move back to Nigeria, and do more work on the website and his dream.
Related: Full biography and net worth of Toke Makinwa
This decision coincided with the time Jason Njoku of IrokoTv, was looking for an internet business to invest in through Spark.ng. Hotels.ng hence, received an investment of $75,000 from Spark.ng and this enabled the business kick off in Lagos, Nigeria. On seeing the dedication and amount of work Mark Essien put into his business, Jason Njoku invested another $150,000 through Spark.ng again and this helped Hotel.ng expand beyond Lagos and increase its hotel listing.
Due to the business model and leadership style of Mark Essien, Hotels.ng has grown so much and very unlike other start-ups that began at the same time. Mark made good use of Search Engine Optimization and Twitter to grow his business. He also runs a lean methodology principle. This has attracted other investors.
Hotels.ng had another Investment of $1.2 million from the founder of eBay, Pierre Omidyar through his Omidyar Network, and Echo VC Pan African Fund to expand across Africa.
Related: Full biography and net worth of Simi
Hotels.ng launched Hotels.africa and a flight service, Fly.africa. At the moment, Hotels.africa has over 27,312 hotel listings across several countries and towns in Africa. Some of the areas the hotel listings covers include Capetown, Sandton, Port Elizabeth, Nigeria, Nairobi, Malindi, Kenya, Mombasa, Nakuru, Masai Mara, Pretoria, and much more.
Mark Essien, together with Spark.ng decided to invest in another online start-up, OgaVenue in 2016. The start-up is the only event venue booking service and boasts of over 6000 event venues across Nigeria.
Mark Essien and his Internship program
Mark, being a very observant individual, noticed how difficult it was to access skilled software developers in Nigeria, decided to launch an internship program that will help train young people, in the area of software development. The program was launched in 2016. The interns were presented with real-life problems and were expected to solve them using programming. Some of the interns were able to build great platforms like
Spots.ng –which is a directory of interesting places to visit.
Hotels.africa – which is an international hotel booking site in Africa.
Fly.africa –a relevant flight booking site for cheaper airlines.
Hotels.ng Mobile App –created for conveniently booking affordable hotels with the help of General Packet Radio Services (GPS) locator.
The program has trained over 5000 individuals and has also helped in job placement for the dedicated interns.
Mark Essien has spoken on the TEDx platform especially TEDxEuston and TEDxGbagada.
Related: Full biography and net worth of Timini Egbuson
Awards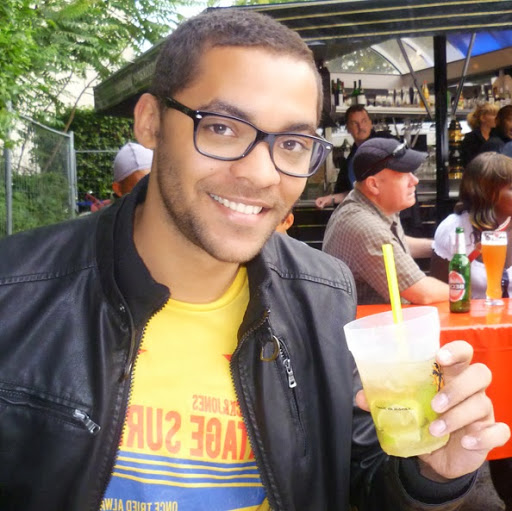 The biography of Mark Essien, will not leave out the several awards and recognitions he has gotten on both local and international platforms.
A list of his awards include
Forbes list of Africa's 30 Youngest Entrepreneur in the year 2015
21 Nigerian Tech CEO's at the top of their Game in 2015
100 Most Influential Young Nigerians in 2016
100 Most Influential Young Africans in 2016
Conclusion
The biography of Mark Essien, shows how making the most of opportunities can be the trigger needed to solve real-life problems and inadvertently create wealth. Mark has put himself and by extension, other Nigerians, in the limelight as regards software development, online start-ups, and modern leadership.
Related: The best place to save in Nigeria
Not being one to rest on his oars, he also models not being relaxed, in your comfort zone. I am sure that this is the least that Mark will be. His hard work and dedication will pace ways and open doors to greater seats of influence.
Comments
comments